04/21/21
The Miami Valley Communications Council
Municipal Training Academy
OMAA Webinar
MVCC will host the following Remote webinar  register now!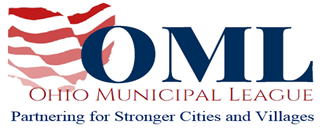 EMPLOYEES: LAWS AND NEW FRONTIERS
Wednesday April 21, 2021
10:00 a.m. – 11:00 a.m.
PROGRAM OVERVIEW:

Trends and challenges face employers. The constant is change. This session reviews recent decisions and laws impacting the workplace, presenting a view of the recent past to a view of the horizon.  The scope of the presentation includes vaccination to free speech, discrimination, and federal rules on leaves.
SPEAKERS: Jonathan Downes, Zashin & Rich
Session will be hosted Remotely
Limited space available
No Cost for MVCC Members/$10 Affiliates/$15 Partner Members $20 Non Members
Click here to Register Now or visit http://mvcc.training
 Note: Cancellations within 5 business days or no-shows will incur the registration fee
For questions contact Jodi Martin, jmartin@mvcc.net, or 937.424.1663