05/06/21
The Miami Valley Communications Council
Municipal Training Academy
OMAA Webinar
MVCC will host the following Remote webinar  register now!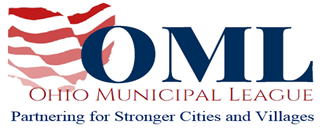 STATE ECONOMIC DEVELOPMENT PROGRAMS THAT CAN DIRECTLY BENEFIT MUNICIPALITIES
Thursday May 6, 2021
11:00 a.m. – 12:00 p.m.
PROGRAM OVERVIEW:

We will review programs from ODSA and other state entities that can benefit municipalities, such as Abandoned Gas Station, Energy Loan Fund, Energy Loan Loss Reserve, Rural Industrial Park loans, Revolving Loan Fund and other non-entitlement eligible CDBG programs, 629, and Brownfield, Alternative Stormwater/OWDA programs.
SPEAKERS: Jon Stock, Sean Byrne, Vorys, Sater, Seymour & Pease LLP
Session will be hosted Remotely
Limited space available
No Cost for MVCC Members/$10 Affiliates/$15 Partner Members $20 Non Members
Click here to Register Now or visit http://mvcc.training
 Note: Cancellations within 5 business days or no-shows will incur the registration fee
For questions contact Jodi Martin, jmartin@mvcc.net, or 937.424.1663