The Miami Valley Communications Council
Invites you to attend
| | |
| --- | --- |
| Solving the Management Puzzle  | |
Solving the Management Puzzle – Putting the Supervisory Pieces Together for Your Success
This program will develop and focus on putting the management pieces together. If you attended Supervisor Training this is a recommended follow up but not required. Open to anyone pursuing management or leadership roles.
It's tough being a supervisor or manager – you are expected to manage, lead, communicate, follow the rule of law, retain and develop employees, develop yourself, and be strategic. This session's goal is to help you put all these supervisory pieces together and provide tips and tactics to solve your own management puzzle.
Areas that the presenter will cover in this one-day session:

Employment Life Cycle: Rules of the Road
You play an important role in your employees' careers and there are many pitfalls along the way.
• From hiring to out-processing, learn best practices to apply in managing and leading your workforce.
• Increase your awareness of the legal pitfalls that can get you into trouble as a leader and a manager and learn how to avoid them.

Innovation and Strategy
Today, both employers and employees are looking for innovative and strategic managers and leaders.
• Are you and employees up to date on the latest developments in your field? Are you strategic and innovative in your leadership and management approaches?
• In this brief introduction, learn innovative and strategic leadership approaches that can make you and your team more successful.

Professional Development
Your professional growth is an important key to your success!
• If you are not developing professionally, chances are your team probably isn't either.
• In the last segment of our day spend some time developing tactics and creating a plan to continue your own professional development journey in order maximize your management and leadership potential for your employees and your organization.
Sara E. Mills Klein, J.D.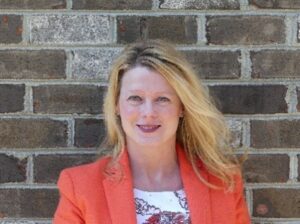 SMK Strategic Solutions, LLC – Human Resource and Leadership Solutions
Sara has over 20 years of experience as a human resource executive, legal advisor, presenter, and trainer.
As a consultant she advises individuals and business entities on career coaching, leader solutions, job searches, recruitment, on-boarding, Human Resources Information System (HRIS) integrations, employee handbooks, and policy compliance with state and federal law. She is also a dynamic and interactive trainer and presenter with the ability to customize training and presentation modules on demand. She has been named an Instructor of Excellence by the Miami Valley Communication Council Municipal Training Academy.
In addition to founding SMK Strategic Solutions, Sara served as the Human Resource Director for the City of Kettering for 10 years and as the Assistant Law Director of the City of Middletown for 8 years where she also oversaw the City's human resource function. In these roles Sara served as the chief labor negotiator, administered multi-million-dollar self-funded benefit plans, and award- winning wellness programs. Prior to government service, Sara was with the Cincinnati law firm of Strauss & Troy, LPA where she represented real-estate developers, businesses, municipalities, and school districts in array of legal matters.
Sara received her B.S. in Communications and a minor in English from Ohio University (sum cum laude) and her law degree from the University of
Sara is involved in many organizations and leadership programs including: University of Dayton Center for Leadership Emerging Leader Program, 2020 Cohort; Society for Human Resource Management; Miami Valley Human Resource Association; Ohio State Bar Association; Dayton Bar Association; Cincinnati Bar Association (former Vice-Chair of the Local Government Committee); Cincinnati Bar Association Academy of Leadership for Lawyers 2010; Ohio Public Employer Labor Relations Association; National Public Employer Labor Relations Association; University of Dayton School of Law Alumni Board; Dayton Regional Health Alliance Board Member (2017-2019).Dayton (cum laude), where she was an executive editor of the Law Review. Prior to attending law school, Sara worked for the cities of Athens and Westerville, Ohio, the City of Alpharetta, Georgia, and the law firm of Dinsmore and Shohl as an intellectual property paralegal.
Who Should Attend:
Anyone in a leadership role or transitioning to one
When:
November 3, 2021
Training: 8:00am- 4:00pm
Cost:
Members/Partner $65.00 Affiliates $75.00 Non-members $100.00
*Invoices sent AFTER training
Where:
MVCC 1195 E. Alex-Bell Rd. Centerville, OH 45459
Registration:
Registration limited, so register now! You must register to attend. Register at

mvcc.net/MTA

If you must cancel, please notify MVCC five business days prior to the day of training, otherwise, your city will be charged the training fee.
Questions?
Jodi Martin, MVCC, Municipal Training Academy jmartin@mvcc.net, 937-424-1663