04/07/21
The Miami Valley Communications Council
Municipal Training Academy
OMAA Webinar
MVCC will host the following Remote webinar  register now!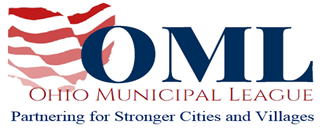 NAVIGATING GRANTS – TIPS TO LOCATING AND APPLYING FOR GRANTS
Speakers: Kim Murnieks, Director, OBM, & Stacie Massey, Financial Manager, OBM
Wednesday April 7, 2021
10:00 a.m. – 11:00 a.m.
PROGRAM OVERVIEW:
This webinar will focus on practical advice to help municipalities deal with unintended consequences of having a social media presence.  These include disclaimers, permissible and impermissible edits to online content, when to block participants, dealing with records requests, and other challenges that go along with using social media to promote your community.
SPEAKERS: Joëlle Khouzam, Bricker & Eckler LLP, Aubrey Hale, Strategy & Engagement Officer, Grandview Heights
Session will be hosted Remotely
Limited space available
No Cost for MVCC Members/$10 Affiliates/$15 Partner Members $20 Non Members
Click here to Register Now or visit http://mvcc.training
 Note: Cancellations within 5 business days or no-shows will incur the registration fee
For questions contact Jodi Martin, jmartin@mvcc.net, or 937.424.1663